I need some major humpday confessionage today because sometimes you just have to let everything out in a no holds barred, balls to the walls, brutally honest way.
// My stress level is insane. It's getting a little ridiculous and out of control and I really wish it would stop.
// Thanks to stress, my sleeping has become basically non-existent. What I wouldn't give for a whole night of sleeping and not waking up once. I genuinely can't remember the last time that happened, it's been that long.

// My life has so many really cool things going on right now but stress is getting in the way of me enjoying a lot of it. See the theme ? I WANT MY STRESS TO GO AWAY PLEASE AND THANK YOU.
// I'm not above asking for help. But if I ask for help, you say yes, and then don't actually help...I won't ask you again. This infuriates me to no end.
// Right now, I want a running buddy more than anything in this world. I want someone to do run/walk with me for the measly 2 miles my lungs can manage currently. I want it so badly, I've actually cried about it. Not like every run, every day, kind of running buddy, but someone that knows a good place to run and will keep me company, push me a little, and be the encouragement I so badly need right now.
// I want to be healthy but I have no idea where to start. Internet research makes my head spin and I'm too broke to hire a nutritionist/trainer. I had a personal trainer for a year (a giant waste) and learned maybe 2 things. One of which is that I am not allowed to be left alone with weights. The other is that I hate people (okay, I already knew that one, the gym just kind of reinforces it.)

// I have to go to the dentist today and I may or may not have cried at least once today from fear. And it's only a cleaning. Yay laughing gas !
// I want a work schedule that is more conducive to being outside and reading. More sun = happy Lisa.
I know these feelings of rage and wanting to cry constantly will pass, and I will be back to being mildly optimistic and happy, but the past few weeks I have been more frustrated, upset, and angry than I have been in awhile. I would very much like to scream and punch things. This in no way invalidates the above feelings because I feel them regardless of my emotional state...I've just gotten to the point where I can't keep the filter on any longer.
Linking up with Melissa this week.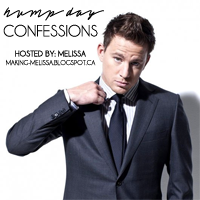 What do you need to get out ?