It's Monday again...funny how that seems to happen every week despite my objections. Oh well ! I'm very excited for today's post because I can finally tell everyone how my 5K went this weekend ! And while I'm at it, I figured I could do another linkup as well :) I love these because I'm finding so many interesting bloggers to stalk follow.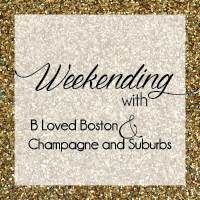 I love seeing posts about "Oh it was great to sleep in" or "I didn't have to set my alarm and it was nice." On Saturday I got up at the ungodly hour of 6AM to run 3 miles. My immediate thought:
Followed by:
It was a small race of only 108 people. I spent a lot of time going back and forth in my head of "It would be cool if someone I knew was here" and "Oh man I hope I don't see anyone I know here". I was nervous and excited and afraid I would screw something up (not quite sure how as long as I kept putting one foot in front of the other, but I'm a constant worrier so it happens). About 15 minutes before the race was going to start, I had the best cheerleader I could have asked for show up with tons of good advice (as he'd run the course before) AND he ended up running with me during the hardest part of the course. I pretty much won at life right there.
I stuck to my 3:1 but since I had music in, sometimes I didn't hear my watch or think to look at it so it ended up being more like 4:1 sometimes (I actually forgot my watch was set for that once I started and did 6:1...oops !) I loved the course. It was a trail which made it interesting (I've never run on anything not paved before) and it was actually really enjoyable.
The end results were:
(According to my watch)
Time: 30:12.3
Pace: 9:58/mi
(According to the chip)
Time: 30:10
Pace: 9:43/mi
I'm going to go with my watch time for the more accurate results. And I'm a little sad because it wasn't 3.1 miles (at least according to my watch). Regardless, I still kicked butt ! When's my next race ?!
(I look ridiculous and gross after the race but I had too much fun to care !)
The rest of Saturday consisted of puppy time at the park, a quick nap (for them) and a birthday party for a 6 year old, which was awesome...except for the ridiculous amount of 6 year olds.
Besides the 5K, my favorite part of the weekend was a Sunday night adventure around the NC Museum of Art. It was probably the best way the weekend could have ended. Now it's back to the daily grind of the work week. Not sure about anyone else but I am SUPER PUMPED that this is only a 4 day work week.
How was everyone else's weekend ? Tell me, tell me, tell me !