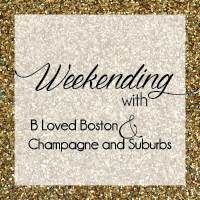 I know, I know....I'm a day late. But better late than pregnant never, right ?! [For those of you who missed the golden girls reference, please leave this post, go here, watch the episode and then maybe I can forgive you.]
Let's get right down to it: my 5K on Saturday.
I woke up at the most insane hour of 6AM. Thankfully I set up everything the night before because I knew I would be in zombie mode. I dragged my feet to my car and drove to the boys place so we could take one car and also because I hate driving/parking in downtown and honestly, I don't function before 9AM. I then spent the next hour trying to come up with every excuse in the book to NOT run.
(Sorry for the feels Dr. Who fans)
Once I got over my anxiety (and by "got over" I mean I could hold a conversation with friends without wanting to burst into tears), it was okay. We took some fun pictures and they laughed at my shirt. Don't hate me, but I don't actually have a good picture of it. I was slightly worried about not coming in last in front of all my friends ! Oops !
(My eyes are closed but oh well !)
(at the starting line before I hid myself in the anonymity of the crowd)
I adore these people. I only get as nervous as I do running around them because they are just hands down some of THE most awesome people I have ever met. But back to my story.
Here's a quick rundown of what happened after that picture:
Can't get a GPS signal on my watch.

And they're off !

"Shoot, Guess I'll just run until it picks up." (I should mention that my watch times my 3:30 run/1:00 walk intervals which it can't do when I'm trying to get the GPS to work)

Running

Feeling awesome !

Nice view of downtown !

Watch still hasn't picked up GPS

"How long have I been running ?"

Get GPS signal

Start running 3:30 interval.

"Pretty sure I'm gonna regret this when I'm done."

"Oh, some uphill, no big - OW !"

"Am I ever going to go downhill ?!"

"Thank you directing traffic person !"

My IT bands just noped the fuck out

"I'll take 'What is Breathing' for One Million Alex."

A montage of pain and confusion but I'm walking it off.
"I have to be done soon"

Brian comes backtracking and finds me. I must have had an epic look of relief on my face because he started laughing.

Meghan and Rita and Matt and all the awesome people show up to run with me.

Less laughing/talking, more running.

More Ow.

Meghan teaches me how to breathe: instant relief

Running fast !

Yelling !

Finish line !

Run Walk quickly away from people and try not to throw up.

Drink water and become normal again.
So in summary, I ran longer than I have in about 5 months, it hurt like hell (but I recovered almost instantly which was cool) and I finished sub 30. When I looked at my watch it only tracked 2.6 miles which makes me figure I ran for about 8 minutes between a 9-9:30 pace before I took a walk break. Bonus points for being able to go that long, but I feel like it would have made the whole thing easier overall if I had stuck to the original plan.
I'm currently trying to figure out my next few races. I've got just about 3 months to get ready for City of Oaks. Let's do this !
Other noteworthy things of the weekend:
Had my chiro appointment for my IT bands after the 5K - ice has been my best friend for 3 days

Did a lot of laying around with the monsters. Mostly because I couldn't sit/stand/move without pain (BTW - so worth it)

Finally saw Jaws for the first time ever. Didn't freak out or have nightmares. Major points for me.
There you have it ! I'm excited to run again tonight after taking yesterday and Sunday off to give my legs some time to recover. Based on the 8:30 minutes I actually ran without stopping on Saturday, I'm going to see what I can actually do. Time to start pushing my limits a little bit !
Hope everyone had a good weekend (and a good Monday !)