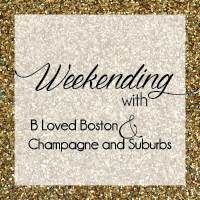 It's Monday. Again. Every week. At least I have the Nog social run tonight. Knowing I get to run when I get out of work is about the only thing that keeps me sane enough to get through work. Because mostly all day my answer to everything is "No." No, I don't want to get up. No, I don't want to put on pants. No, I don't want to sit in an office and be nice to people.
But enough about Mondays and their eternal suckiness. Let's talk about this weekend (because it was AWESOME !) and this way I can drag my feet a little more and avoid dealing with the fact that the weekend is indeed over. And I've got lots of pictures for you too !
The 4th was a day spent at the SPCA where I got to spend some quality time with my favorite low rider, Amy:
She's a 3 year old pit mix and adorable doesn't begin to describe her. Can we talk about those ears ?! I would adopt her in a heartbeat, but she's an alpha female and I already have one at home that would disown me if I brought her another alpha female. But I love going to visit her and hope one day soon I won't be able to because some awesome family came to scoop her up.
Then it was off to a pool party at a friend's place. As per the usual with this particular group, there was a lot of laughing, a lot of delicious food (veggie burgers FTW !), and conversation that has provided inside jokes for the next few months...or at least until someone says something more outrageous than the phrase "concrete bikinis".
Since neither Brian nor I are fans of people (especially in large groups with explosions) and I worry about the dogs reaction to fireworks, it was back to my place to watch a very patriotic movie: Team America.
Apparently Team America is 10 years old already. Now that we're sad about how old we're all getting, I'll move on.
Saturday started as it usually starts: with a bunch of goofballs at the coffee shop. The super awesome Rita managed to grab a pic of most of us that morning:
(We're missing Brian and Ed)
Then I headed BACK to the SPCA because an alum was coming back to say hi to the crew and to see about getting a sister ! Also more hangs with Amy. I then managed to become slightly lobster-ish by not paying attention to my melting sunscreen while I read at the pool. Oops !
Since life happened back when the movie was in normal theaters, I was super pumped to find out that Mr. Peabody and Sherman was playing at the $2.25 theater that night. That movie was a great way to end Saturday ! If you haven't seen it, try and find one of those dollar theaters since it doesn't come out on DVD until October ! It was absolutely adorable.
Sunday was by far my favorite day of the weekend. For the first time in probably about a year, Brian and I have actually had a day off at the same time. It started, as usual, at the coffee shop. Basically, in case you haven't figured it out yet, my life is this:
Then, we went to the flea market down the street. We were smart and left our wallets in the car. Which of course means that we found a million awesome things. But we managed to leave and head to Krispy Kreme without buying a thing ! Go us !
(Top row from the flea market, bottom row from walk)
That night after dinner, we did one of my favorite things and went on a neighborhood walk. I took a few pictures, but my favorite part was this hidden beach area. There were people fishing, so we went down a little bit and found the "Money: you're doing it right" house.
(Basically one part of the house is entirely glass...and they have a spiral staircase)
There was also fun art that someone had on their lawn. Not to mention a ton of "OMG" moments and "I need to live in their guest house".
Overall, the weekend was EXACTLY what I needed. Being surrounded by people that I love, not stressing about anything, and having way too much fun (actually that last part isn't possible). So even though I'm not exactly a super fan of the work week, I feel like I have enough awesome from the weekend to hold me over until this coming weekend. Who knows what will happen !
How was your holiday weekend ? Everyone still alive and with all their limbs ? Tel me !