I dedicate today's post to my fellow bookworms. The question of "What book are you reading !?" came up so often after yesterday's post, that I wanted to give you all a bunch of book recommendations ! I'm not going to go into insane amounts of detail about why I'm recommending them because I can rant and rave about it all day, but you might hate it...I'm just putting these out there and letting you decide. *All covers and descriptions are pulled from Goodreads*
What I'm currently reading: Something From The Nightside by Simon R. Green
"
John Taylor is not a private detective
per se
, but he has a knack for finding lost things. That's why he's been hired to descend into the Nightside, an otherworldly realm in the center of London where fantasy and reality share renting space and the sun never shines."
-This is like Dick Tracy meets Neverwhere by Neil Gaiman. I have less than 100 pages left and this will probably be finished during lunch today. I Cannot. Put. It. Down ! If you've read Neverwhere (and liked it) read this one.
My Go-To books for recommendations:
The Night Circus by Erin Morgenstern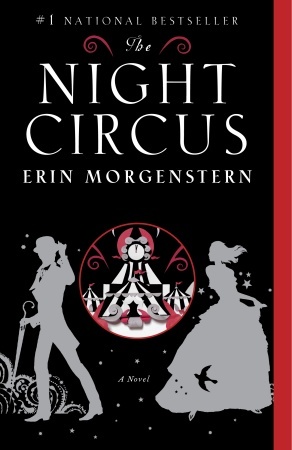 "
The circus arrives without warning. No announcements precede it. It is simply there, when yesterday it was not. Within the black-and-white striped canvas tents is an utterly unique experience full of breathtaking amazements. It is called
Le Cirque des Rêves
, and it is only open at night.
But behind the scenes, a fierce competition is underway: a duel between two young magicians, Celia and Marco, who have been trained since childhood expressly for this purpose by their mercurial instructors. Unbeknownst to them both, this is a game in which only one can be left standing. Despite the high stakes, Celia and Marco soon tumble headfirst into love, setting off a domino effect of dangerous consequences, and leaving the lives of everyone, from the performers to the patrons, hanging in the balance."
-I can't put into words my love for this book. My only suggestion is to pay attention to the chapter titles and more importantly, the dates, so you don't get confused. Amazing.
Fahrenheit 451 by Ray Bradbury
"
Ray Bradbury's internationally acclaimed novel Fahrenheit 451 is a masterwork of twentieth-century literature set in a bleak, dystopian future.
Guy Montag is a fireman. In his world, where television rules and literature is on the brink of extinction, firemen start fires rather than put them out. His job is to destroy the most illegal of commodities, the printed book, along with the houses in which they are hidden.
Montag never questions the destruction and ruin his actions produce, returning each day to his bland life and wife, Mildred, who spends all day with her television "family." But then he meets an eccentric young neighbor, Clarisse, who introduces him to a past where people didn't live in fear, and to a present where one sees the world through the ideas in books instead of the mindless chatter of television.
When Mildred attempts suicide, and Clarisse suddenly disappears, Montag begins to question everything he has ever known. He starts hiding books in his home, and when his pilfering is discovered, the fireman has to run for his life.
First published in 1953, Fahrenheit 451 is a classic novel set in the future when books forbidden by a totalitarian regime are burned. The hero, a book burner, suddenly discovers that books are flesh and blood ideas that cry out silently when put to the torch"
-I'm sure many of you had to read this in high school but I actually reread this once a year. I love it. It makes you think and question things and by the end you look at the world in a whole new light.
Looking for Alaska by John Green
"Before.

Miles "Pudge" Halter's whole existence has been one big nonevent, and his obsession with famous last words has only made him crave the "Great Perhaps" (François Rabelais, poet) even more. He heads off to the sometimes crazy, possibly unstable, and anything-but-boring world of Culver Creek Boarding School, and his life becomes the opposite of safe. Because down the hall is Alaska Young. The gorgeous, clever, funny, sexy, self-destructive, screwed-up, and utterly fascinating Alaska Young, who is an event unto herself. She pulls Pudge into her world, launches him into the Great Perhaps, and steals his heart.
After.
Nothing is ever the same"
-I know that right now TFiOS is the big John Green book of the moment. But if you only ever read one John Green book...let it be this one.
Room by Emma Donoghue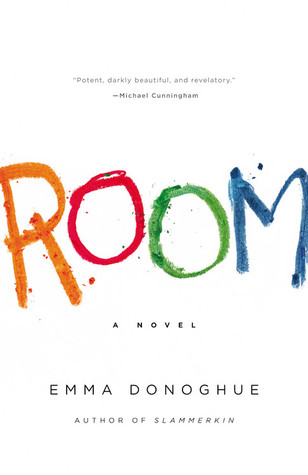 "

To five-year-old Jack, Room is the entire world. It is where he was born and grew up; it's where he lives with his Ma as they learn and read and eat and sleep and play. At night, his Ma shuts him safely in the wardrobe, where he is meant to be asleep when Old Nick visits.
Room is home to Jack, but to Ma, it is the prison where Old Nick has held her captive for seven years. Through determination, ingenuity, and fierce motherly love, Ma has created a life for Jack. But she knows it's not enough...not for her or for him. She devises a bold escape plan, one that relies on her young son's bravery and a lot of luck. What she does not realize is just how unprepared she is for the plan to actually work.
Told entirely in the language of the energetic, pragmatic five-year-old Jack, ROOM is a celebration of resilience and the limitless bond between parent and child, a brilliantly executed novel about what it means to journey from one world to another."
-This book is mildly slow starting but once you get used to the way it's written you won't want to put it down. It's very Plato's Allegory of the Cave if you're into that sort of thing.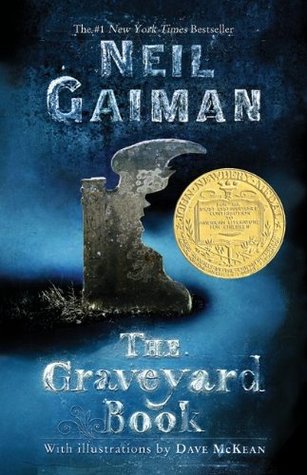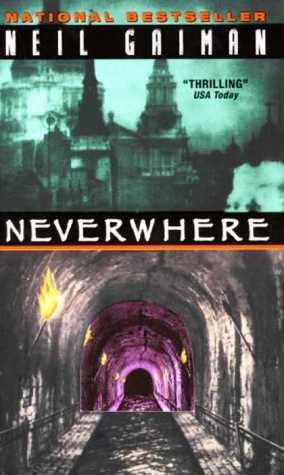 Seriously. Anything. I'm still working my way through his books, but I've yet to read one I didn't fall in love with.
The Mortal Engine

Series

by Phillip Reeve

If I Stay by Gayle Forman
Where She Went by Gayle Forman
Divergent Series by Veronica Roth
The Adventures Of Sherlock Holmes by Sir Arthur Conan Doyle
The Thief of Always by Clive Barker
The Memory Keepers Daughter by Kim Edwards
Perks of Being a Wallflower by Stephen Chbosky
The Fuck Up by Arthur Nersesian

This is Where I Leave You by Jonathan Tropper
Catcher in the Rye by J.D. Salinger