It's Christmas in July ! I love celebrating Christmas in July because 1. It's an excuse to yell "Happy Birthday !" at people (I direct you here if you have no idea what I'm talking about).
and 2. Giving presents ! I decided that next year I'm totally putting together a secret santa. Who doesn't love that ?! Also, I was so excited that I bugged Brian probably about 15 times to open his presents last night. But he made me wait until this morning. Yes, HE made ME wait to open HIS presents. I have zero patience.
And yes, I do enjoy getting presents myself (who doesn't) and I was (still am) super pumped. He never ceases to amaze me. I'm pretty freaking excited to say the least.
Plus it's Fusion Friday at my coffee shop so there's just a whole lot of winning happening today ! How about some more favorites ?
Favorite Song:
"Take it Off" by The Donnas. It's about 5 years old but I don't care. I still dig it.
Favorite "Aww" Picture:
(via

Paislie Hadley @ bats.org.ua)
This is the face of happiness my friends. Just a bat and her nanner. The story behind this picture: "

This is my Pandora. She had a sore belly from barbed wire and she was being lazy and not using her feet so i challenged her with a massive chunk of banana. She thwarted my efforts by managing to eat a good chunk of it by smearing it all over her chest."
Flying foxes are pretty adorable. Watch some YouTube videos and try not to fall in love. I dare you.
Favorite Random Funny Sh*t:
A friend of mine put this up in regards to what his son will be like at his birthday party on Saturday. Dead.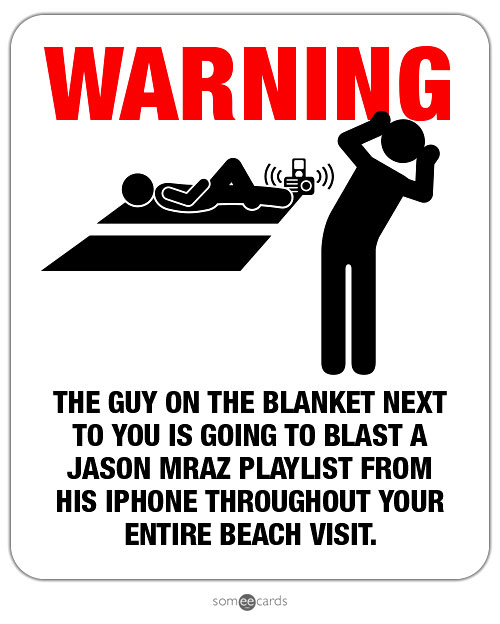 I need the beach so badly right now that I would put up with this.
I made myself this shirt (original found here) to wear to the 5K tomorrow. I'm pretty excited about it.
And speaking of my 5K...
Rusty just sent me my race bib ! Now I know everyone wants to run in Raleigh's Finest 5K tomorrow but don't steal my bib number. Unless you can finish under 29 minutes. Then steal away.



If anyone needs me, I'll be hiding and anxiously awaiting the workday to be over.